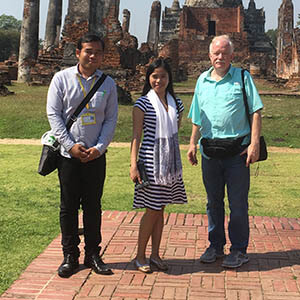 This review was published on Viator
I was very fortunate to be able to book Prayut 'Yuut' Rueangsaeng at the last minute as a guide to Ayutthaya.
His knowledge of the history of the old capital of Ayutthaya is great, and he is able to offer insight that no other guide can, thanks to his 10 years as a Buddhist monk.
Yuut would be an excellent guide for anyone who plans on visiting any of the hundreds of temples in and around Bangkok due to his deep understanding of Buddhism, and I plan on hiring him again on my next visit to Bangkok!