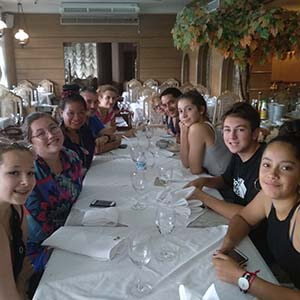 This review was originally sent to us my Email
For our first day in Bangkok, we booked a full day tour with our tour guide, Mrs. Peach. She picked us up at the hotel and during this amazing day she showed us the Grand Palace and the main temples of Bangkok.
Beside the historical locations, Peach gave us an excellent insight into the Thai way of living and the Thai culture. For lunch we visited a typical Thai restaurant with live music. And during the day we used all kind of transportation which are typical for this town, such as boat and tuc-tuc.
During the walks, there was plenty of time for asking questions about Bangkok, its history and the way of living of the "normal people".